Watch: Bands Audition For Postal Service in FunnyorDie
In advance of The Postal Service's 10th anniversary 'Give Up' reissue, out April 9, comedy website "FunnyorDie" has produced a fictional segment, set in 2002, in which the Postal Service's Jimmy Tamborello scouts for his musical collaborator.
The Give Up Deluxe 10th Anniversary Edition will include the original 10-track album along with 15 bonus tracks, including the 2 brand new songs "Turn Around" and "A Tattered Line of String," a previously unreleased live recording, and every other official recording the band has ever released–as well as cover versions of Postal Service classics by The Shins and Iron & Wine.
Along with a ruthless Sub Pop exec, played by comedian Jon Daly, Tamborello reviews an impressively hilarious group of would-be Postal Service partners, including "Weird Al" Yankovic, Moby, Guns N' Roses' Duff McKagan, Blink 182′s Tom DeLonge, Aimee Mann,  Helmet's Page Hamilton and Foo Fighters/Sunny Day Real Estate bassist Nate Mendel.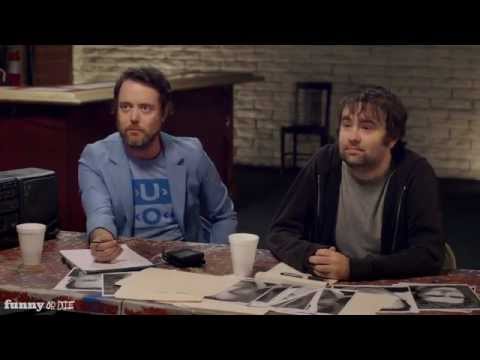 'Give Up' Deluxe Edition is out April 2013.